Origins Elementary School in Pakistan has a mission - to learn and work together with students to teach them to be confident and caring future participants in their democratic society. By combining a rigorous curriculum and supplementing it annually with additions drawn from students' and teachers' experiences Origins provides the academic framework for a learning environment that develops critical thinking, communication skills, research skills, social responsibility, and cultural awareness.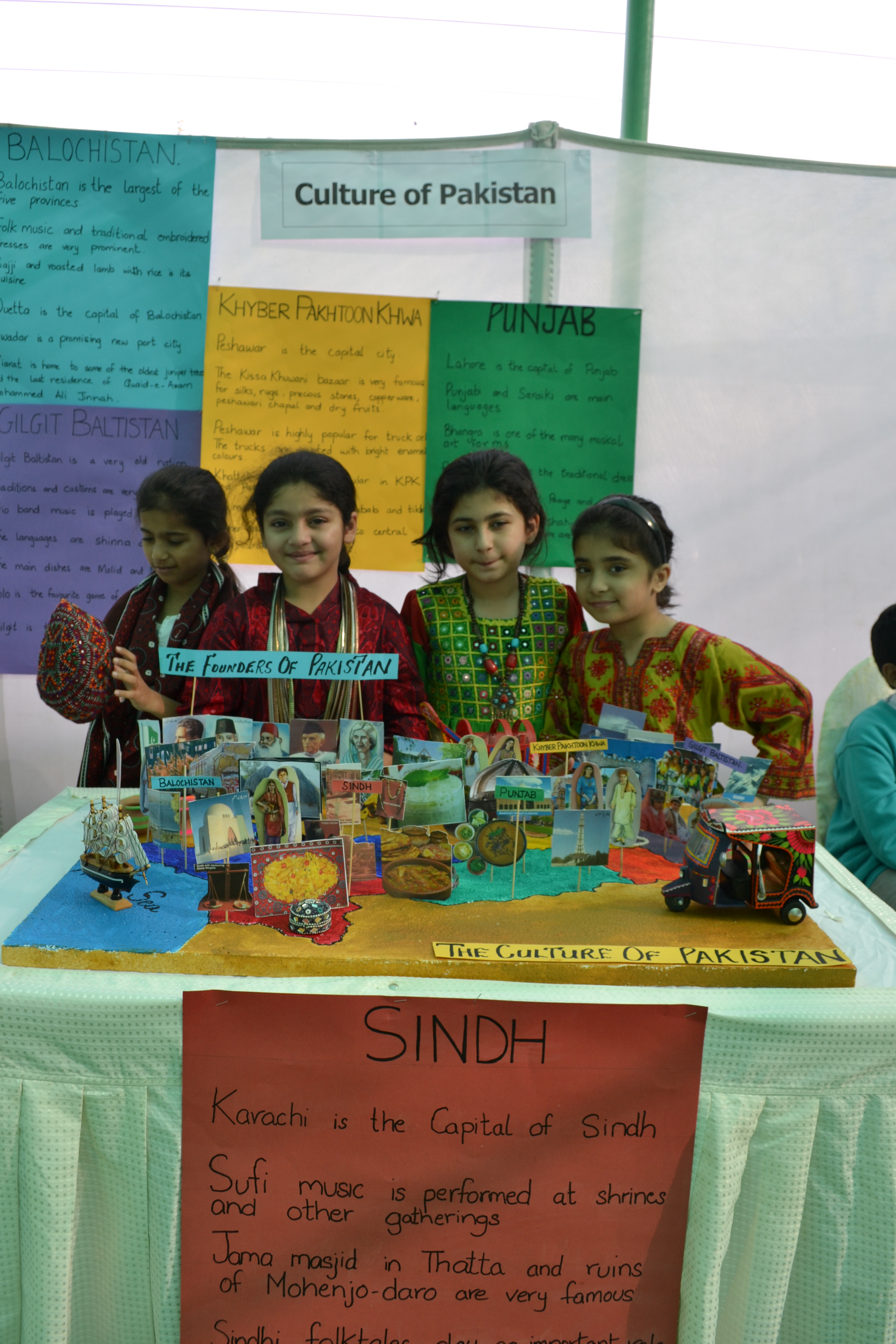 Students at Origins learn all about their home country to become good future citizens.
Located in busy Karachi, the biggest city of Pakistan, Origins is an energetic school. The school follows the British National Curriculum, is registered with Cambridge International Examiniations (CIE) Primary Program, and uses the Secondary 1 program. Students are prepared to eventually take their OLevel and IGCSE exams. School begins in Playgroup (preschool), and the classes reach up to Class 7, and a higher level is being created each year.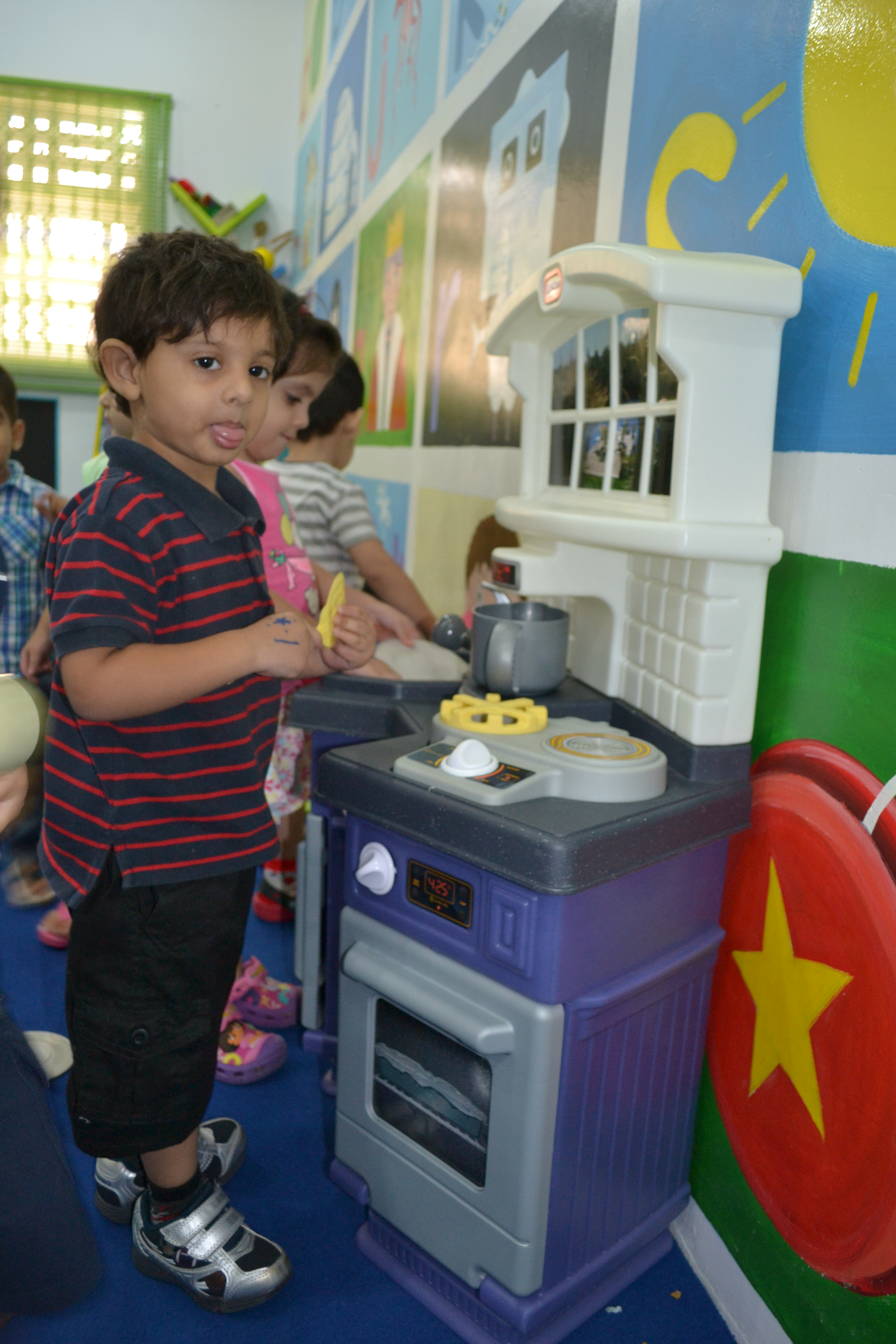 Students in Playgroup get to do just that - play! It's essential to the Origins mission to encourage students to be well-educated, well-balanced individuals.
The school now has two campuses within one mile of each other, which allows for full space for students' experimentation, learning, and play, as well as the close-knit community of a single location. With recent improvements made to the Playgroup space, expansions of the library and the Science Lab, and the addition of a sun-shelter to the playground, it's clear the school Origins is growing and developing.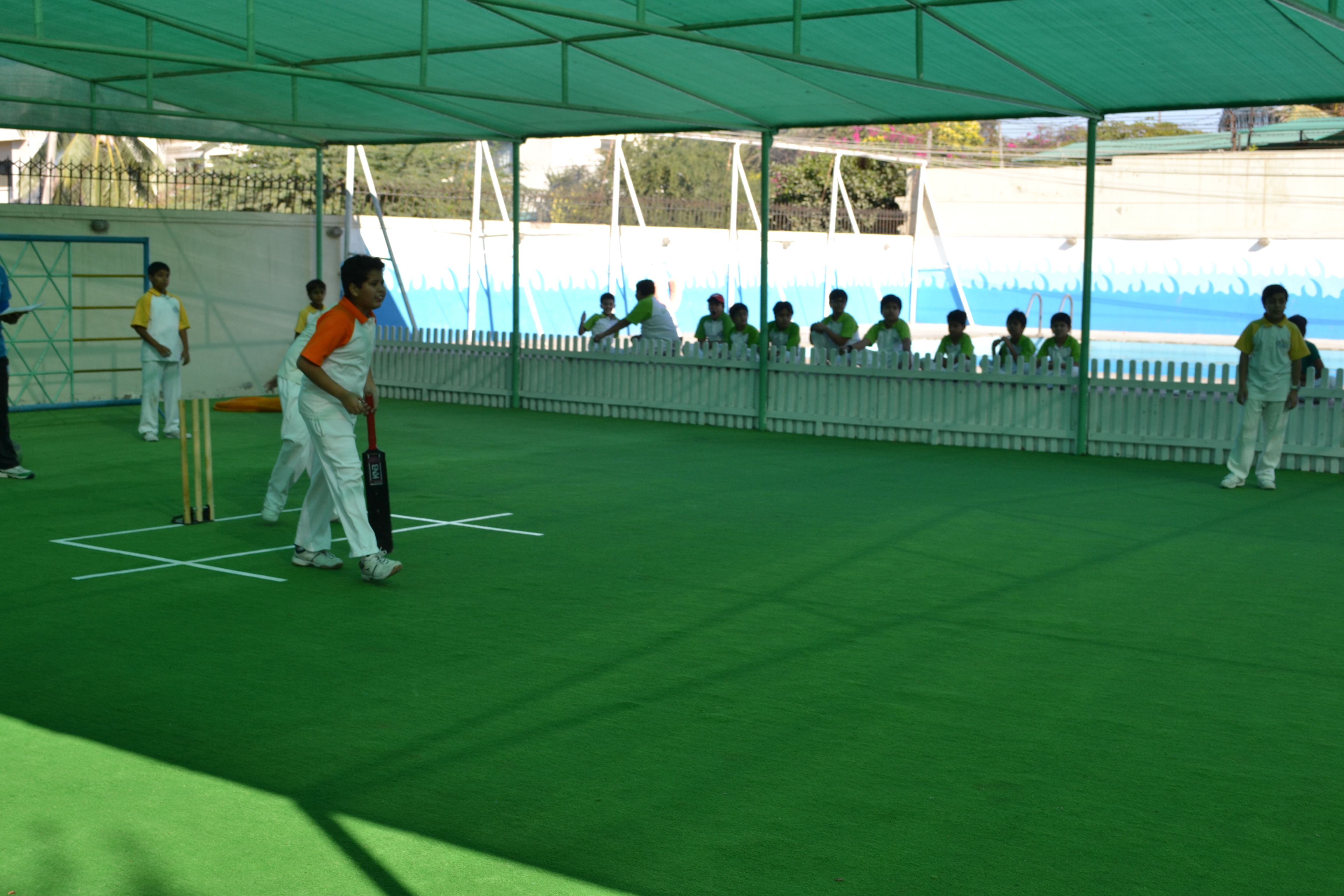 Older students also play games and participate in activities. Holistic education is essential to Origins Elementary School.
This sense of momentum is central to Origins. The school strives to be at the forefront of primary and early childhood education. Always innovating, Origins engages with the future of education and the future of their students.
As part of the mission to ensure students are prepared to be civic-minded citizens in the modern, democratic Pakistan, it's important that tools for education are up-to-date. Principal Nahid Japanwala explains how this factored into their choice of a school management system. "We were first introduced to Quick Schools 2 years ago. At that time, I was a little skeptical about whether the system could work in a country where a sizeable number of people (parents as well as staff) are still not completely comfortable with technology. However, I saw the need for us to take a step towards modernising our system and essentially moving forward with the time." Quickschools is a up-to-date system for a contemporary school.
The choice to move to QuickSchools has been a remarkably efficient one for Origins. To start with, the new system streamlines many of the tedious tasks that administrators would need to handle all the time. Japanwala explains that "having students' records online means they are accessible to all management/administration/ teachers as opposed to the information located in a file in an office, which is time consuming for all to access." Changes and updates to student records are easy to make since the process of pulling up the file is a snap. At the same time though, some of these task have been entirely eliminated. "With students who have been in the school for some time, personal information supplied to us at the time of admission becomes outdated," Japanwala says, highlighting the perennial issue for all school systems, but with QuickSchools,
"parents are able to update information as soon as it needs to be, rather than sending in written applications which then have to be manually added to the student's file."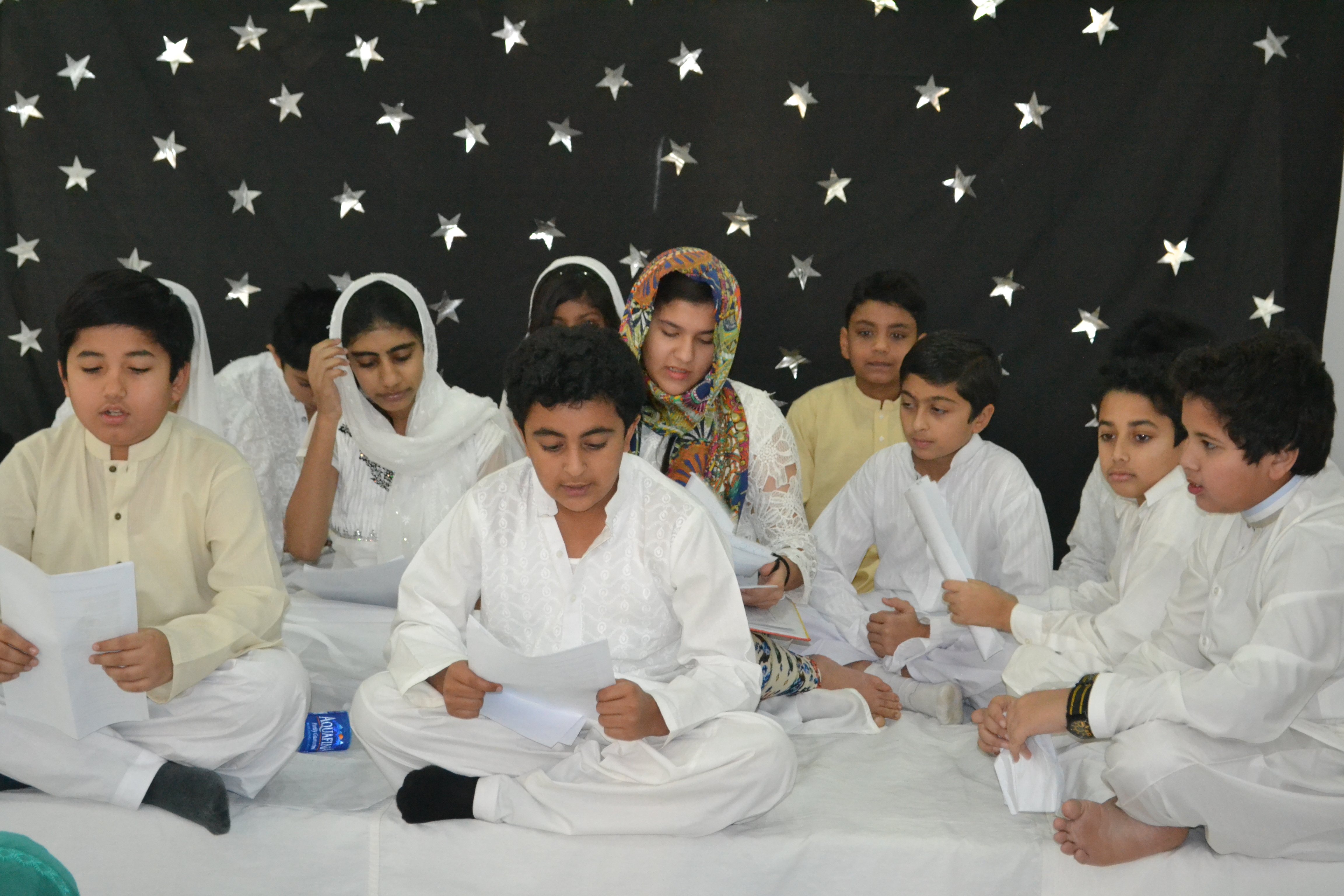 By streamlining the management system, Origins can focus more on what it loves to do - build a rich and modern education for all of its students.
An online system not only makes it possible for admins to focus on more significant tasks than constantly updating records, but also means that at the same time, the records are more up-to-date.
Meanwhile, the shift to QuickSchools has made a big difference to teachers. Moving to an online gradebook has been "of immense value" for both recordkeeping and communicating grades to parents. To ensure that students are keeping up with their rigorous academics, there are frequent exams in most classes at Origins. But, with more grades, it can be difficult to manage a paper gradebook. In contrast, Principal Japanwala explains that "the QuickSchools system is able to do all the calculations to arrive at the final grade which gives teachers more time to give to preparing end of term reports". A better gradebook translates to better feedback to students and their families. Since the online system lets parents and families see students' tests and report cards, Japanwala notes "we no longer need to rely on the old fashioned and unreliable system of sending test papers home to be 'signed' by the parent". By switching to an online system, it's far easier for Origins teachers to connect with families and share information, class updates, and student accomplishments.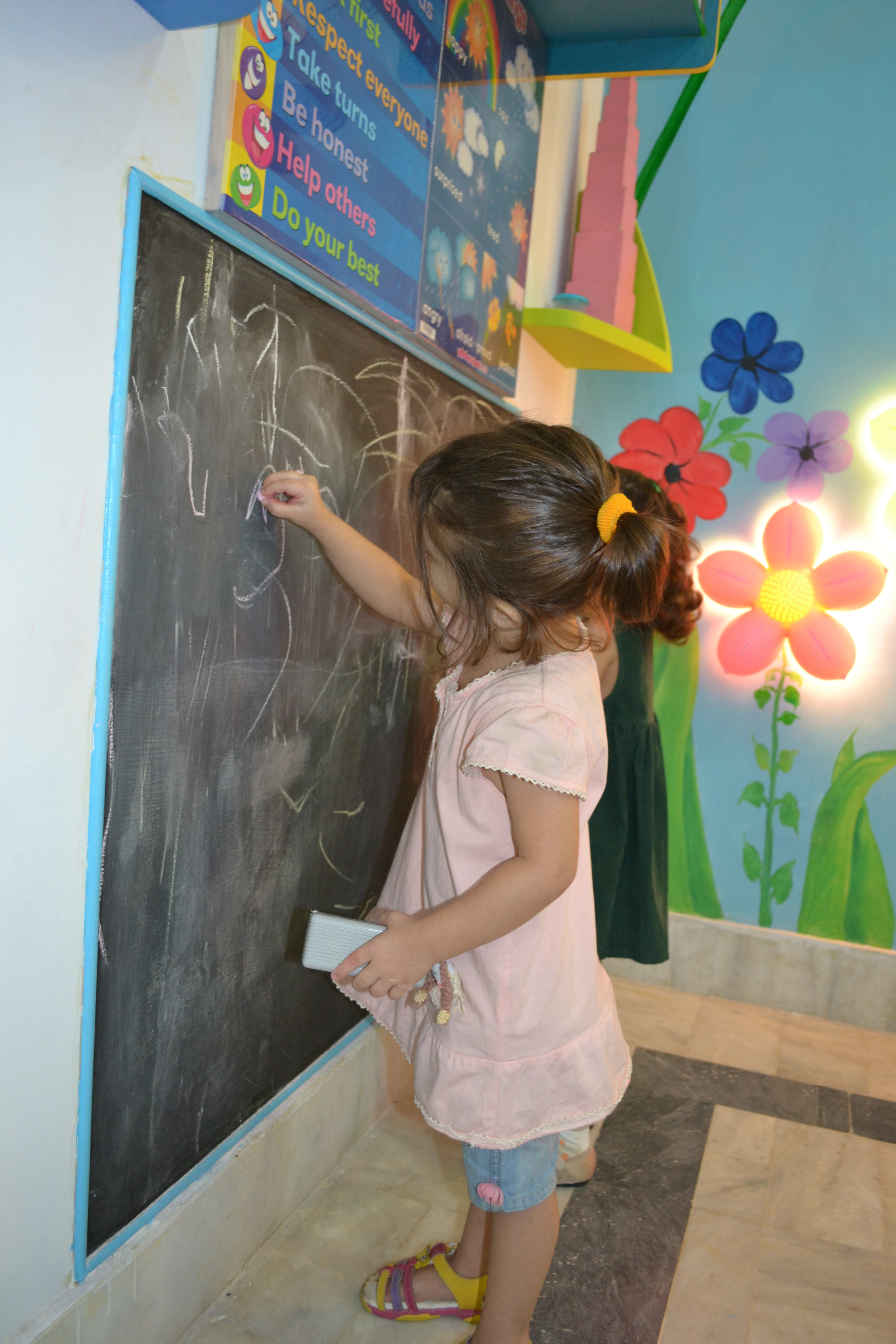 The online system allows parents and families of students of all ages to stay in the loop on how their child has been doing at school.
QuickSchools has also proved to be very useful in regards to improving communication. Principal Nahid Japanwala explains that it's essential to Origins that the methods for getting in contact with parents are dependable. She notes that "in a volatile city like Karachi, the messaging system has been an effective way of communicating unscheduled school closures to parents, as well as reminders of events happening in school. Previously, we were dependent on mass SMS systems, which unfortunately, were not 100% reliable." For Origins, the online Mass Messaging module has become essential to solving real-world safety concerns.
Of course, the key to any software solution is that it's simple to use in all situations - whether it's student records, grading, messaging, or anything else. Not all systems prioritize ease of use, nor is there constant support to help out when things come up. However, with QuickSchools Nahid Japanwala has a different experience:
"the greatest advantage of using QuickSchools is the excellent online help you get 24/7. Representatives of QuickSchools are ALWAYS online to help you with even the smallest or silliest queries or questions you may have regarding the system and will solve your issues instantly."
As it's turned out, the switch to QuickSchools has been important in many ways. Not only has the system been effective at meeting the needs of the dynamic elementary school, but also significant on a more fundamental level. Principal Japanwala has thoughtful words for schools considering QuickSchools and especially for schools in her home country. "To all schools in Pakistan hesitant or a little intimidated by an online system, please don't be. Using Quick Schools is easier than you think and as a nation, we really need to move forward with the times and embrace technology!" What better encouragement and incentive to give a new system a try!
For more info on Origins Elementary School in Karachi, Pakistan, check our their website.